Every day is different—sometimes, it's new and exciting. Other times, it's exhausting and overwhelming. When you need to, take time to focus on those harder emotions—like your stress, boredom, or loneliness. And try these tips when developing your own ways for dealing with them.
Reach out
Text, DM, call, video chat—it doesn't matter how you stay in touch, just that you do. Connect with your friends, family, and anyone else who makes you feel supported and is there to listen when you need to talk.
Get outside
Think of nature as your instant mood booster. A little time outside can do everything from improving your happiness and reducing your stress to even boosting your immune system. So, try taking a daily walk around your neighborhood or having lunch in your favorite park.

Be creative
Creativity looks different for everyone—yours could be nurturing a succulent terrarium, rearranging your room, getting back to that project you started months ago, or baking your favorite family recipe. It doesn't matter what it is, or if it's all of them, as long as it gives you an outlet to unwind.
Start moving
When you move your body, it releases endorphins that ease stress and anxiety. And you don't need a gym to do it—just stretch, take a walk with friends, dance to your favorite playlist, or create your own workout. And if you feel like you need something more calming to your mind—try meditation or yoga.
Take breaks from social
Heard of tech fatigue? It can be hard to put down your phone, but sometimes seeing all those posts, updates, and articles can leave you feeling burnt out. It's okay—and important—to give yourself a break from always knowing what's going on. So, try setting a reminder to disconnect, even if it is just for 15 minutes a day.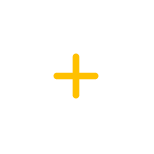 Make it a pattern
Whether it's getting more sleep, eating nourishing foods, catching up with friends, or making time for the activities that make you happy—a routine is key. Find a good balance for all the things in your life and try to stick to it. And if it needs to change later, that's okay too.